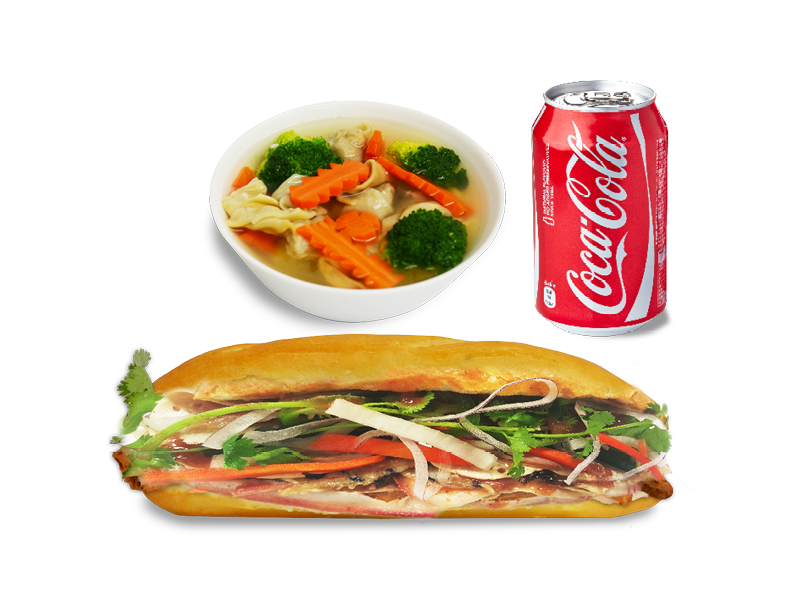 Combo A - Classic SUB, Wonton Soup, POP
Bánh Mì Đặc Biệt Combo
A special combination meals of our 8" Classic Sub, Wonton Soup, and your choice of any POP drink or water.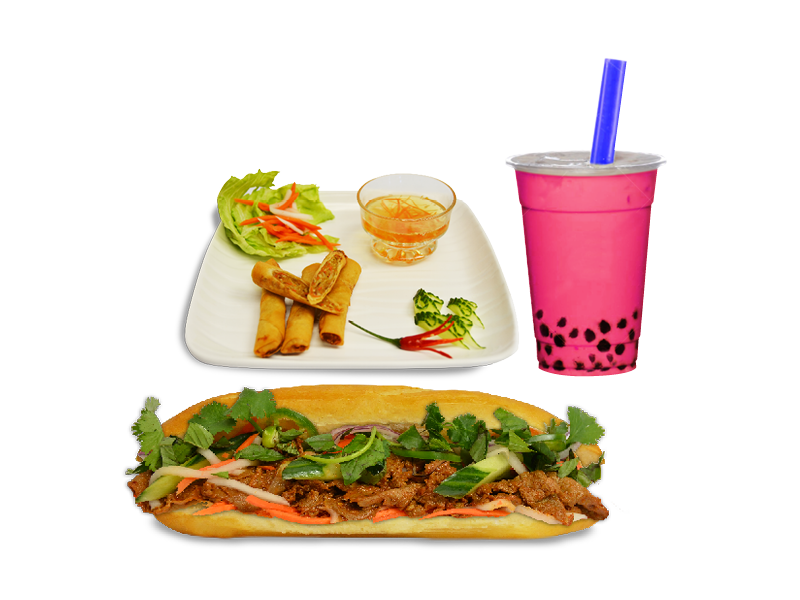 Combo B - Beef Sate SUB, Spring Roll, Boba
Bánh Mì Thịt Bò Sa Tế Combo
A special combination meal of the popular 8" Beef Sate Sub, 4 Spring Rolls, and a Bubble Tea single flavour.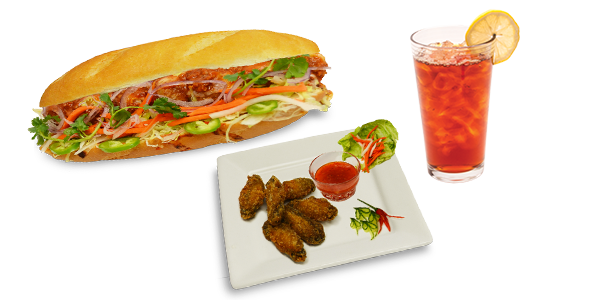 Make Your Own Combo
Custom SUB Combo
Pick sub, app and drink receive 10% off from regular price.
Starting from:
$8.95 $8.95
Top